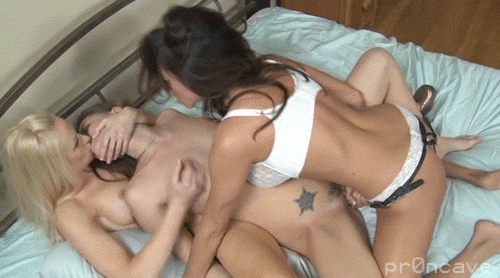 Chapter 4- More Experience gained
Chapter 4- Di, Sue, Holly, and More, My Sophomore Summer
My sophomore year of college passed. As I had no ear for language, I had to take a summer school semester to recover my grade in French. I decided to take a fine arts course as well- The History of Music. I enrolled at a local university's night school and managed to take both courses on the same nights, three nights per week.
During the day, I occupied my time running a small home improvement business performing various odd jobs in the area. I hired friends who were also college students and were home needing jobs that paid well. I got a liability insurance policy to protect myself, printed some business cards, and used referrals to get started. My main business was house painting, I limited my jobs to one-story holes that needed a good coat of paint after being washed down with TSP and were rinsed. All painting could be done on step ladders with a brush. I set up agreements with a local Sherwin-Williams dealer, the Dutch Boy folks, and Benjamin Moore- where I would get professional discounts on the pain purchase. The home owners would pay the dealers directly for the paint required, I would furnish the TSP and other necessary materials and the labor. They would pay upon their inspection and approval of the job. I would also do interiors under the same arrangements. I had learned by helping my dad around our home that I could prep, spot prime, and finish paint the exterior of an 1800 square foot home by myself in 4 days. Local companies were sharging over $1000 to do such work, I could do it for half and do it as well.
I started with four friends I knew for years. They were well-known and liked in the community. Bill, Dale, and Berry did the actual painting. The sister of another friend, Di, did all the washing and prep work. She had just graduated high school and was heading to college that fall and begged me to take her on. I did!
I was lucky to have gotten a native speaker for my French professor. After the first class session, I explained that I was retaking the semester and had to get a passing grade or my contract with the army stated I would be dropped from school and sent straight to basic training then on to Vietnam. He was a pacifist and assured me I would get a C if I would always respond to him in French when called upon in class. He made sure I could tell him how to go to hell in perfect French and that became my standard reply- thus satisfying his conditions for my passing grade.
My second class that night was in the Fine Arts building. I found the lecture hall and took a seat and soon there were students filing in and filling the vacant seats. To my right sat a very attractive woman about 10 years older than me. She was dressed in a business suit with a very neat and professional appearance. The professor entered and passed around a seating chart and asked us to move to fill all the seats in the center and write our names down on the chart according to the seat number we would find on the arm of the seat. My seat neighbor to my right and I did not have to move. After placing my name on his chart which he would use for attendance, I noticed her name was Sue and I passed the seating chart to my left.
We spoke briefly as class ended and I headed to my car to go home. I was not wild about the history of music, but Sue sure looked pleasing and seemed friendly.
I spent most of my days setting up jobs, going for materials, and making sure the home-owners were happy with the work. Minimum wage was very small back then and summer jobs barely paid $100/week before taxes. I projected that my friends would make about 2 ½ times that much every week we could work and I would make about twice what they got as I was providing the equipment, materials, and paying the insurance. Di did a fantastic job of prepping and priming and was getting two homes ready each week. She was also the quality control inspecting for "painter's holidays" or small areas that didn't get enough paint. I hired another friend to do interior and trim painting. Di got to the point where she could prep a home in a bit over a day and got ahead of the other three. So, I had her go with me to prep the interiors of homes we would paint.
Di was a pretty girl, about 5'8" and thin as a rail. Her breasts were tiny, a small A cup. But, her eyes were an amazing green that went with her long red hair. She always wore cutoff shorts and a white Tee Shirt and I do not think she owned a bra, not that she needed one to support those tiny boobs. She usually wore brown-framed glasses giving her a bit of a bookish look. When I asked her brother, Frank, about working with me for the summer, he told me that he had signed a contract to work for the local school district on their summer crew. That was when Di chimed in telling me she was better than Frank in every way and begging for the job.
Night school went well. I usually left for campus right after work in my jeans and a Tee shirt. I replied to my French professor with my standard reply to which he replied, "Bon", or 'good'. I was able to recognize the music passages played by the professor, and Sue was looking better and getting friendlier with each passing class hour.
On a Friday, an interior paint job required that the walls be stripped of layers of old wall paper and be cleaned before painting. Di was the right person for the job. I showed her how to steam off the old paper and we did a wall together before our morning break. I watched her do it on her own and thinking her Tee shirt must have shrank in the last wash as it clung to her so tight, I could see the little bumps in the skin around her nipples. Closer inspection revealed the material was thin as well allowing me to see the color of her nipples and the skin around them. As we drank a soda, she asked me if I thought she was attractive. I said she was very attractive. She asked me why I never asked her out.
"Because you are Frank's little sister," I replied.
She lifted her Tee shirt and revealed herself to me. "Do these look too little for you?"
For once, I was at a loss for words. At least for a moment. I was caught by surprise. Ambushed. I recovered and said they looked swell or some lame comment. I do not recall my exact words. But I do recall reaching over and placing my hands on them, She stepped forward and I put one in my mouth. In the back of my mind, I thought about my female friends I used to get to do handstands so I could see their little titties that were about the same size as these. And, that had been 7-8 years earlier. Never touched one back then. But, her nipples did harden. Like little hard pencil erasers. And, she liked the effect. Hell, so did I. And, a few minutes later, I learned that Frank's little sister had been sexually active for some time. And, was taking the pill to regulate her cycle- her mom had no clue about her active sex life.
Di's bush was the same deep red as the hair on her head. And her pussy lips were deep red also. And tight. Because of my size, Di asked me to lay on my back so she could be on top and control the speed and depth of our coupling. She was a little freak. Agile and in constant motion, she soon managed to take every bit of me inside her and she stayed on the balls of her feet and with only her pussy touching my cock and no other part of her body touching me, she bounced up and down. She pinched and pulled her nipples. If she did that every time she had sex, I would have thought her nipples would be stretched to be long and thin. I did not last long. Nor did she.
He first orgasmic contraction seemed to squeeze my cock out of her body. In a flash, she took me in her mouth just as I started to erupt and swallowed every drop licking her lips when she was done. As I finished my climax, we heard the owner's car enter the drive. I pulled up my jeans and Di ran into the bathroom. I grabbed the steamer and started removing paper. The woman entered the room just as Di was exiting the bath room.
We'd have to be more careful!
The following Wednesday we had a test in music. Sue wrote all sorts of information on her legs which she revealed by lifting the seam of her dress while taking the exam. I kept hoping she had better notes higher up on her thigh that she might reveal later. After the class ended, Sue and I walked together to the parking lot and I mentioned something about noticing her method of cheating saying that was a first for me as I had been in all male classes for the past 4 years. She seemed embarrassed I knew she cheated but not about seeing her upper thighs. We got to the lot and realized our cars were parked side by side. I was driving a red VW convertible whose top was down revealing the interior.
"A stick shift! I want to learn how to drive with one. Think you could teach me?"
I thought for a moment that she might teach me a thing or two before remarking, "It is easy especially if you will write notes on the tops of your legs as I teach". It was dumb, crude, but, nothing ventured, nothing gained.
She laughed politely and we made plans to meet Saturday at noon at her place and she'd take me to dinner afterwards to pay be for my time. I got there Saturday, we went to the car and I drove us to a large empty parking lot for the lessons. I really do not recall what she wore- very causal. I was in off-white linen dress slacks and a silk sports shirt. I do recall she seemed happy to be with me. After a while, she seemed to get the hang of shifting gears and bringing the car to a stop using the clutch, brake, and gas pedals. I had her venture onto a quiet road to drive and it went well. We drove on a busier road then a highway. We headed back to her place. She invited me in to relax while she got ready to go out. I do remember that. She wore a stunning sun dress that clung to her nicely. And, it showed amazing cleavage.
We went to the Bombay Bicycle Club near her apartment. I got my ass pinched by an attractive woman as I passed her heading to the men's room. As I returned to Sue, I realized the lounge area was a popular pick up spot and was filled with attractive women whom I assumed were on the prowl. After supper, Sue drove us back to her apartment and, as I had hoped, invited me in for a drink.
"Would you like a Margarita?"
I thought to myself, I had never dated a Hispanic woman before and I was being offered one tonight by Sue. What a hostess! I responded with a yes not realizing what I was about to be given. Sue told me to make myself comfortable and she'd be right back. I heard doors opening and closing, glassware being manipulated, the grinding of a Waring Blender, and in walks Sue with a tray, two glasses, and a pitcher of something wet. He sat, smiled, and poured two glasses. I put it to my lips. Salt! And lemonade! I was thirsty and downed it quickly. Her smile widened.
"Have another one and let me go change into something more comfortable."
I think I had it finished just as she returned. She had on a long silky robe and what looked like a silky nightie under that. She sat next to me and refilled my glass again and I sipped some more. And then, I realized it was not lemonade!
This was the first time I had seen a woman in a silky, swishy, sexy something. It was the first time I felt a woman wearing a silky, swishy, sexy something. My head swam, my brain in a fog. I was amazed and dazed. We drank some more of that frozen concoction she had mixed up there by the sink, a Love Potion, that Margarita stuff; we made out on the couch. At some point, I lost my silky shirt. My linen pants fell to the floor. I would find them the next morning with my boxer shorts and sandals.
Dear reader, I wish I could tell you exactly what happened that evening. I cannot. It is not even a blur, a foggy image. Nothing. Crap!
I do recall waking Sunday morning with a headache in a bed smelling of sex- with a very pretty older woman who was next to me wearing part of a silky, swishy, sexy something and a wide, ear-to-ear smile. I remember her going down on me and making me hard and getting on top of me and riding my erection until we both felt satisfied. I remember holding her marvelous breasts through the silky fabric that covered them and she arch