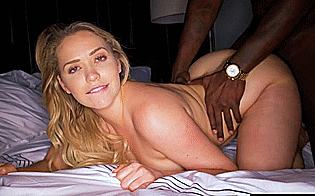 First Time Fun
I posted this story a couple years ago. A friend asked me to repost it.
Mike and I would masturbate together in his family room. We had some old porn magazines and a couple old porn stories to get us going. We were watching some bad 70's TV movie while we stroked our own dicks. Mike was a year older than me and just as horny. He loved talking about sex and where and who he wanted to put his dick. Mike's dick was longer than mine, but thinner.
We'd been whacking together for about a year. At first, we'd both only get a drop or two of semen at orgasm, but lately, we had both been producing large sticky messes.
We talked about pussy and what it could feel like. Mike had talked about anal sex during our last session. I brought it up this time. "Do you think buttfucking is like pussy fucking?" I asked.
"I bet it is close," Mike answered.
"Do you think we should try it?"
"I think it hurts your ass."
"I'll let you buttfuck me first and if it hurts too much, I won't do you."
"We need some Vaseline or lotion or something. "
I pulled off my shorts and underwear and laid flat on my stomach on the carpeted floor. Mike crawled in behind and straddled my legs. I spread my ass cheeks open with my hands to Mike could see. Mike opened the Vaseline and rubbed some on my ass and on the head of his dick.
I felt his dick moving around my ass. He pushed his cock in slowly. My ass was tight. It felt so good having his dick sliding inside. He moved in as far as he could then pulled it out a little and moved in a bit farther. He pulled it all the way out and slid it in fully. He moved around in my ass for about a minute before he pulled out.
It was my turn. Mike and I switched places. I fumbled for the Vaseline. My cock was hard and already leaking. Mike had a smaller butt than I and wanted to fuck it. Mike grabbed his butt and exposed his anus. I rubbed his anus with the Vaseline and pushed my finger inside a bit. Mike squirmed. He was tight.
I mounted him, rubbed my dick along his butt crack until I could feel my dick aligned to his ass and started slowly pushing. His ass was tight and my head slowly entered him. Mike moaned with discomfort. "Are you okay?"
"Yeah, just not too fast. Your dick is bigger than mine," as I kept pushing my dick in. I pulled it out a bit and pushed my dick in more. The tight squeeze of his anus felt great around my dick, so much better than my hands. I pushed in as far as I could enjoying Mike's tight squeeze then pulled out.
Mike and I put on our shorts and sheepishly headed back to watch TV. We talked about how pussy should feel different and what the girls felt with a guy inside them. We were both still horny and sitting on the couch. We got our dicks out and started rubbing them again.
I felt my now non-virgin ass with my finger. I retrieved the Vaseline and put a clean finger in it and went to smearing it on my anus. My finger slid inside me much easier than it did in Mike. I rubbed inside and I noticed Mike was watching me with interest. "This does feel so good. I don't know why we haven't played with our asses before."
My legs were spread wide as I teased myself with two fingers. My dick was getting hard again. Mike was hard and was stroking his cock again as he stared at me sliding fingers into my less tight ass. I was so so horny. I needed something inside my ass. "I wish I had something to put in here other than my fingers." Mike smiled.
"C'mon, you can do me again. Come fuck me from the front." Mike sprang towards me. I slid forward on the couch lifted my hips and slung a leg onto the top of the couch. Quickly, his cock was back in my ass. We were out in the open of the family room and we didn't care. It was awkward on the couch, but his dick felt good in my ass. I pulled his butt forward to get all of him inside me. We laid there with him on top and his dick as deep as it would go for a minute, both enjoying the sensation.
"I think you need to pump me and do it right," I suggested.
Mike began to move in an out of me and that created such wonderful sensations through my body. My cock was as hard as it had ever been and the pre-cum dripped freely from it. Mike was building a rhythm and fucking me hard. It was driving me wild. I grabbed his bare ass and pulled him in harder and faster. We were getting louder and louder. I came hard all over me and Mike. He sped up and soon came deep inside me. I would love to say that I felt it inside me, but it didn't feel it until it ran out of my ass when he withdrew.
I was cum-covered. "Can I take a shower? We could jump into the pool afterwards to explain why we are wet." Mike agreed and we headed for the shower, which was a standard tub with a showerhead.
We climbed in together without mentioning it. Before that day, I wouldn't have climbed into a shower with someone else. Now, it seemed crazy not to be in there with Mike.
I soaped up to get my semen off of my stomach and chest. I worked up a lather to clean my butt and ass of Mike's semen. I lingered around my sphincter. My ass seemed to have been permanently stretched. I turned around to show Mike. "Your dick made my ass huge," as I spread my cheeks. He laughed as he checked out his handiwork.
I "dropped" the soap and bent over to get it. As I wanted, Mike seized my hips as to mount me. "Go ahead and fuck me, big boy," and he shoved his cock back into my ass. My anus was now open for his cock. He fucked me hard. His pelvis was slapping up against my ass as I braced myself against the wall. He found that magical spot inside me again and it was electric. He wanted to cum in me once more, and I didn't want him to stop pounding me. "Harder," I moaned.
Mike had a loud orgasm and he withdrew. He had unloaded more cum inside me. It ran down my legs. I don't know where that skinny k** got it all from.
I turned around still quite erect. Mike looked at my soapy cock that was pointed straight at him. "We need to get all that soap off of there," he said as touched my dick. He pulled the soap off then he deflected the shower water towards me. I expected him to whack me off good, but he went to his knees and took my dick in his mouth. Mike's ass felt good earlier but his lips and tongue felt spectacular. I quickly exploded and watched my semen leak from his mouth. He licked his lips. "That tasted better than my cum."
We jumped into the pool as a cover for being wet. We were in the deep end under the diving board hanging onto the side. My ass hurt a little but I was enjoying it. Mike and I talked about what we did and decided that we weren't gay but just horny. If we were gay, we would want to kiss guys too, I decided.
We talked about things we didn't know about –pussy, breasts, making a girl happy. I was getting hard again as so was Mike. He had a major bulge in his bathing suit as did I. "One last fuck?" I asked.
"I've got a better idea," Mike replied. "C'mon. Let's get out of here." We crawled out of the pool and headed back into the house and into Mike's room. He locked the door behind us and took off his suit. His cock was stiff again. I pulled off mine and looked at him.
"I think you should suck me as I suck you. Get in the bed," Mike demanded.
I got on top of the sheets on my back. Mike walked over and climbed on top of me. His hard dick was by my face. I felt his lips on my head. He was gently sucking the tip of my cock. His cock was against my cheek. I was about to be a cock sucker and I wanted to be.
I took him in my mouth. The taste of his pre-cum filled my mouth. I sucked on his head as he was doing to me. Mike was trying to push his dick further into my mouth. I sucked hard on his cock as he began stroking in my mouth. I put my hands on his hips to slow him down so I wouldn't gag. I moved him in and out of my mouth so he was fucking me. I don't know what was doing to me. I was only concentrating on his long skinny cock. Mike stopped licking me and I knew he was going to cum. He arched his back and pushed in hard and shot a load. His warm cum coated my tongue and ran to the back of my throat. I swallowed as I sucked the last bit from his head.
Mike climbed off me. My dick wasn't satisfied. Mike knew it. He moved around and climbed on my legs. "Do you want me to keep going?" he asked the dumbest question of all time. I nodded and he leaned over on to me. He touched me softly and moved my cock into his mouth. Suddenly, his family was home. We didn't see the car lights. Mike hopped off of me and we ran for our clothes. After a few anxious moments we were dressed and we went out to greet Mike's mom and younger sister.
I spent the night. Mike and I shared his double bed as we always did, but it was different this time. I noticed that Mike locked the door, which got me interested in what he had in mind. I played it cool, pretending not to notice the locked door or Mike just in his underwear as he crawled in. I was wearing shorts. We settled in and began to spoon with Mike behind me. I fell asleep.
Sometime in the middle of the night I woke up with Mike rubbing me. He had a hand down the front of my shorts. He helped me take them off. My cock was hard. I reached over and found his very hard and wet. Mike rolled me on my side facing away. His dick was poking my butt. I pulled open my ass cheek so he could find my ass. He slid up my crack without finding the target. The anticipation was building but he couldn't get it in.
I rolled off of the bed and got on all fours. Mike joined me and quickly mounted my ass getting into my anus with little effort. Again, I loved the pressure, the pain, the stimulation. There in Mike's bedroom in the middle of the night, I was getting fucked like a cheap whore and I wanted it. He was fucking me hard as he could for several minutes. Finally, he reached orgasm and left my ass.
I rolled over onto my back. I felt his semen dribble out of my ass. I thought that I could be fucked like that every day, but Mike and I never talked about that day again. We talked about buttfucking again, but we started kissing girls and playing with them.