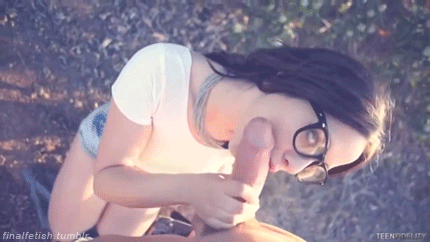 Sweaty Volleyball Player's Panties
One time, I was called to a college for a maintenance call on a busted water pipe. It turns out that there was a women's volleyball game that evening and when the girls were showering, one of them tried to adjust the shower head and it broke off. When I arrived, I still had to wait a couple minutes to go in as they got some of the remaining girls out. Several of them were still sweaty and in their school volleyball uniforms. Most had showered and changed into their clothes to hang out. Several were in tee shirts with no bra. I have a very strong sweaty panty fetish so I knew I could be in for a treat. The coach asked who had left their belongings in the locker room and about 8 raised their hands. The coach asked if they needed the bags or if they could get them the next day once the leak was fixed. They replied that they could wait. It was my plan now to try to smell those panties. I went and turned off the water valve as the ladies were leaving. The coach asked if I needed help and I replied that it should be easy enough and I probably wouldn't.
I entered the locker room. The air was humid and dense with the sweaty scent of college girls. It was slightly musky but very feminine. My cock began to swell in my pants. I inhaled deeply, especially where some sweaty clothes and jerseys still sat on benches. I began to work on the leak, but realized I was alone after about 30 minutes. I walked to the door and looked out. Nobody was there. I went to one of the sweaty jerseys and smelled the girls' sweat. I smelled around the chest and back and armpits. I smelled the stomach and neck. It was intoxicating. but I wanted panties.
I looked around some more and checked a couple lockers. Finally I found one with a bag in it. Ismelled the bag itself and it had a sweat smell seeping from it. I unzipped the zipper and as I moved it, some air poofed out and hit my nostrils. There was definitely some fresh sweaty clothes in this bag. I opened it and saw a full uniform wadded up in there. I pulled out the wad and underneath was a pair of sweaty shoes with the socks stuffed inside. I took a big whif of the wad of clothes. I opened up the clothes and found the shorts, jersey, and what I was looking for: the panties. They were a turquoise thong. They were completely soaked. The crotch was fully saturated. I tasted it. The sweat was salty. I moved my nose to the string from the ass. The cloth that was in between her ass cheeks soaking up the warm sweat as it seeped from her pores. The cloth that rested directly on this girl's asshole as she bent and dove and jumped and spiked the ball. The smell was incredible. It was a funky smell that only a sweaty girl can produce. I imagined what it was like to be that string in between those sweaty ass cheeks and experiencing the smell firsthand. I moved back to the intoxicating crotch which was a strong pussy smell but also sweat and some pee. This girl's crotch smelled great. I pulled my very stiff cock out and stroked furiously. I put the bag down and walked around looking for another bag. I found 2 more. One had a pair of green lacy boyshorts. They stunk in such a fucking hot way. They were more musky than the previous ones. This girl had a huge bush as evidenced by the long pubes left behind. Her ass smelled strongly like her pussy. It was not a delicate smell. It was sharp and I could tell it had probably been a couple days since she had showered. But I fucking loved it. I rubbed my cock on the inside f her still damp shoes and left a trail of precum in them. I wanted to steal these panties so bad, but I didn't. I opened the 3rd bag and found another pair of black boyshorts. These were just as damp as the other ones, but these had creamy cum in them. This girl was horny. I imagined her fucking at this moment. She was sucking cock or licking pussy as I smelled her panties. I hoped someone was smelling her pussy at the same time as me. I decided to just cum and get finished before someone came and checked on me. But I HAD to cum while smelling the stinkiest ones. So I went back to the ones that smelled strongly and deeply inhaled the ass stench. I jerked harder and harder. I looked in the smelly girl's bag and found a toiletries bag. I pulled out a toothbrush and rubbed the bristles on my balls. I rubbed the bristled on the tip of my dick in precum. Then I rubbed it in some of the pussy juices of the other girl. This girl was going to get some unexpected bodily fluids in he rmouth next time she brushed.
I inhaled deeply one more time and busted a fat nut all over one of the benches. Some shot onto the door of one of the lockers and dripped down. I stood there with cum dripping off my cock in stringy drips. I smelled all three of the panties again before I put them back into the bags and put the bags back into the lockers. I finished my work but could still smell the sweaty crotch scent on my face and lips. I jacked off again when I got home. I will never forget the godsend of sweaty dirty panties that happened that night.