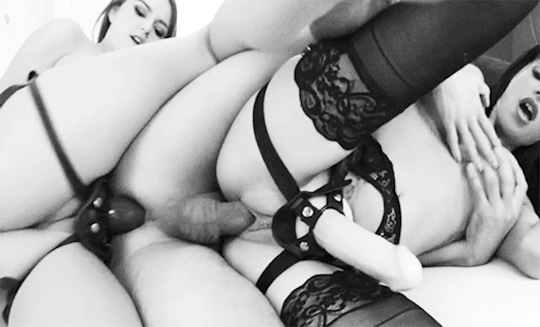 There was this guy I liked who was in a group of people of whom I belong to. Thing is he didn't like belong to the group or anything, he just joined us sometimes. Well, I was attracted to him and made the most of the few times we met but there was always something between us so I couldn't get close to him or anything. We weren't going to clubs or anyplace where I could get some private moment with him so it was difficult to advance. Then there was this chance of a futsal game and the guys were short of people and I leaped at the chance to join them. Futsal is actually football played in a much smaller pitch, the size of a basketball court, with netting enclosing it. I figured if my subtle hints didn't work, I was gonna try and let some body contact convey my message of interest.
Hi! I'm Christina and I'm quite active on sports, which is also why I'm able to keep my body fit as it is. I've got 36C cup tits with a 27 inch waist and 35 inch buttocks, gives me some nice curves don't you think? I'm quite short, at about 4feet 6 and weighing in at 90 pounds but it isn't that strange a stature for Asians. Did I mention I was a Chinese?!
So the day had come and there were 8 of us: myself, Benjamin, Dave, Jason, David, Mike, John and, surprisingly another girl, Cass. Actually I didn't wanna be the only girl there and within my group of friends, Cass was Dave's girlfriend so tried to persuade her to join and she actually agreed! My target of this exercise was Mike and I was determined to give him a 'hard time' during the match.
So we met at the pitch and some of us went to the dressing room to get prepared. I had decided on a sports bra and a pair of shorts, which leaves my midriff totally bare and on display. When I came out I was treated to wolf-whistles and some affectionate glares. I was blushing at the attention.
I guess things were really started to play into my hands as Mike and I were on opposing teams, as things would be quite difficult if we were on the same team. I decided to play on the wing the same as his so I could get as much contact as possible. Normally guys would try and kept their distance when playing sports with girls while leaving the girls to decide how much body contact they wanted with the guys. I was practically glued to him.
During one attack I was dribbling towards him and tried to put it past him but he got between me and the ball so I stuck between him, as if I was trying to get the ball, but all I was actually doing was smashing my tits onto his back and arm, letting him have some 'accidental contact.' After that I tried another etimesgut escort method and was to dribble toward him, keeping the ball so he would come and try to get the ball of me. When he was close enough, I backed up towards him and tried to spin around him and get away. During this 'spin around', I backed up into his body, having my back caress him dick a while and then move. I also used my hands to grab his buttocks while getting away, as if to fend him off from chasing me. I guess those 'accidental body contacts' worked as he immediately slowed down his pace and let me run off with the ball. He was dumbfounded.
All during the first half whenever I got to attack with the ball, which was quite frequent as everyone saw that Mike couldn't contain me, I tried to and most of the time, succeeded in making some form of contact with him. He even showed signs of interest and played along with my game as I felt him sticking closer and closer to me. I'm sure he was close enough for such long periods that my womanly fragrance has to have him hooked. However, I didn't let go of this perfect chance and kept tormenting and teasing him.
These games lasted an hour and during the second half of the game, whilst he was marking me from getting the ball on a free kick, I brushed my hand over his privates and it was rock hard. I then decided to bring the game to a higher level and added some language as well.
"Hey Mike! Guarding me too much for you?"
"Haha! No way little girl. You're definitely within my net."
"Really? Whats this then?"
I took a quick grab at his semi erect tool and spun away to receive the ball and consequently scored. He was definitely under my spell. Then when we were playing again he complained about my foul play to me.
"Honey! That isn't actually fair play in sporting terms."
"I don't see you complaining much… So are you enjoying the game?"
"This is a first for me actually, playing with girls."
"So do you like playing with girls?"
"Only if it's playing with you…"
This time he took a grab of my butt and ran away from me to get onto the receiving end of a thru ball and scored. He came back towards me and cheekily said, "Like a bit of your own medicine?"
"So that's how you like to play it huh?"
"It's your game baby. I'm just following the rules."
We both grinned at each other, knowing that we've got something going here and for the remainder of the game, we were really at it. Giving caresses and touches to each other etlik escort at every possible chance while trying to be proper and not make anyone suspect a thing. It was hard but it was a lot of fun. I think he definitely got my message.
When the game finished we sat at the place's café and had some isotonic drinks to replenish the body, luckily I had some of that for some action later. It was quite late then but this place opens up till about 1am so we were like the only customers there then. Dave and Cass wanted to go so the group of them went off in Jason's MPV. I was to take a ride home on Mike's car, I couldn't have planned better. The place was closing down but since it was an outdoor venue the dressing rooms were still accessible even if they had closed so I told Mike I needed to change before going back.
"Did you bring any clothes? I don't think you couldn't fit much into that tiny little bag of yours?"
"Erm not really, just a towel… I didn't think I'd be sweating this much. I was wondering if I could borrow your T-Shirt then."
"Haha! Sure, anything for a pretty lady like you." And he handed me a thin white t-shirt.
"But I can't help you with your underwear if you hadn't brought any."
"It's okay! I'll just go without any." With that comment I left his mouth gaping open as I went into the dressing room. I freshen up and changed into his white t-shirt and a short pair of light blue tennis skirt, without any underwear I must add. I left the door into the dressing room open so he could see the washing basins where I was adding some final touches. The sheer material of his old, worn out t-shirt did nothing to hide my dark and extremely hard nipples from poking out. I also needed to be very careful of he'd have a nice look at my cleanly shaven pussy or my nice, round ass. The skirt was really much too short for tennis, as I trimmed it a bit, leaving some 2 inches extra of decency to my pussy.
As there were no one about by then, Mike came into the dressing room to sit down and wait for me. He, considerately, closed the door on his way in. He sat on a bench behind me watching me while waiting. This was my best chance to tease him further as I bent down with my legs straight to wash my face. My short skirt immediately rode up exposing my naked ass and my pink folds to him. I clearly heard someone taking in his breath. I lingered a while longer than I should before coming up and deliberately letting some water dripping onto my chest, wetting the already partially see thru material, eve gelen escort making it practically see thru. Another intake of air as I faced him while wiping my face clean. I advanced slowly towards him while wiping myself, letting him have a closer look at my assets. Standing in front of him I dropped the towel onto the bench beside him and took a stretch with my hands upwards towards the air and standing on my toes momentarily. This caused my skirt to ride up this time and he was face to face with my bare pussy.
I was wondering how much more would it take to break this guy down but at that instance he surprised me by reaching around my grabbed my butt and his mouth attacking my pussy. I moaned out loud and as his tongue lapped my inner folds I had a shuddering orgasm. I had anticipated this moment for too long. He kept working for me for a while longer, letting not one drop of my juices to waste. Then letting me out of his embrace as I slumped onto the floor as my legs gave way. I took no moments rest as I stripped him of his pants and started working on his rock hard dick. He didn't took too long either as I engulfed him in one swift mouthful and sucking on it like there was no tomorrow. To add to that, I licked his balls clean of the salty sweat and even licked the region between his anus and his balls. That sent him off as I felt his balls contract so I took him back into my mouth and swallowed every last drop of him.
We both took a moment's breather before he laid me on the bench and stripping off the t-shirt I was wearing to give me his full attention. He fingers and mouth worked wonder on me as he played with my breasts, my nipples and my pussy while all the while he had a spare hand to use his long fingers to lightly caress my skin. I was trembling all over and my head was really spinning. He then grabbed me up and had me hold onto a sink, spread my legs apart and penetrated me. He started fucking me wild and hard and our voices clearly filled the dressing room and could be heard by anyone outside. I guided his hands to grab onto my tits while doggy-fucking me from behind. We progressed thru a few other styles like me riding him while he lay on the bench and we also did the missionary on the floor. He even picked me up and had me straddling him while he stood and I had my legs around him and fucked. I had no idea how long we were fucking but when we finally came, it was really intense and we both almost passed out of the orgasm and exhaustion.
After a moment's rest we put our clothes back on and exited the dressing room to his car. He had his hand in under my skirt caressing my butt while we walked as he whispered to my ear, "Ready for some more fun in the car?" I replied as ready as he would ever be and ran for the car with him chasing me. What followed would be for another story. Hope you enjoyed my story and just so you know, we played mixed futsal much more often after that. Love.